Connect with us!
The Father has created among us a vast network of people, churches, ministries, organizations and companies. This page is intended to be a graphical interface for connection. We invite you to complete the form to the right to submit connection data for your organization.
Why Connect with us?

Periodically, needs are shared with us from all over the country and the world. We need to be able to point people in need to an organization near them that can help. It is as simple as people looking for a church in a geographic area or as vital as a loved one needing to be connected with loving caring people half-way across the country. Your connection data could be an answer to prayer.
Kingdom Connections!
Connections are vital and this pages of links is not intended to replace genuine relationships, but it can be a tool to create, promote and facilitate those relational connections. It can also be a place to advance the purpose of your organization and a way to let people know of your services and products. It is a small world because we serve a big God. The world is made smaller not through technology, but through the global village of the Kingdom of heaven on earth. Assist us in facilitating Kingdom Connections by all means. Let this page be a "clearing house" for connection data to establish, encourage and further Kingdom Relationships.
Thank you for submitting your connection data so we can create a hub for linking the many spheres of influence that each of us represents for the advancement of the Kingdom of heaven on earth.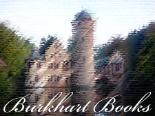 Everyone has a book in them, let Burkhart Books help you to become a published author.

Connect with Us
Send us Your info to Link on this Page

Your Church, Ministry or Company Logo Here

Your Church, Ministry or Company Info Here